New Details In Keith Olbermann - Al Gore Email Feud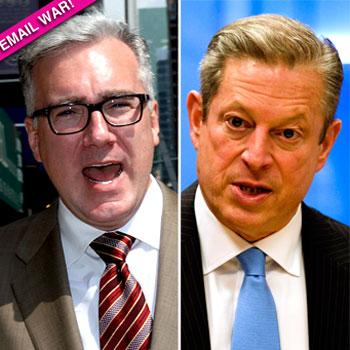 Keith Olbermann's firing by Current TV on Friday capped off a feud that goes back many months, new emails obtained by The Daily Beast have revealed.
In a cutting statement explaining the firing of the controversial host, Current co-founders Al Gore and Joel Hyatt said their "values of respect, openness, collegiality and loyalty" to their viewers was not shared by Olbermann, who they had contracted for five years and $50 million.
Article continues below advertisement
Emails among the parties had Olbermann complaining about production "deficiencies," and technical problems he insisted were the cause of his "low ratings."
On the flip side, management claimed that the former MSNBC host did not fulfill his duties with press and marketing events and missed 19 days of work in January and February.
Olbermann plans to sue and says he was fired only because Gore and Hyatt "thought it was more economical to try to get out of my contract" than to fix things.