Stacy Keibler Picks Work Over George Clooney And President Obama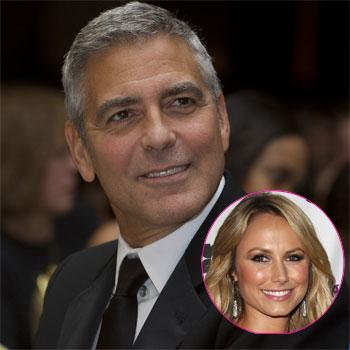 Most people wouldn't miss a date at the White House with George Clooney or the world, but work comes first for Stacy Keibler who skipped out on the her beau to film a new TV show.
The leggy blonde was all set to join boyfriend George for the star-studded White House Correspondents' Dinner and even Tweeted about having her dress fitted just a few days before.
But last minute work plans left George without a date for the prestigious event.
Article continues below advertisement
'She couldn't make it. She's working," George told Politico before proudly explaining that his girlfriend just landed a pilot for a TV show.
Keibler took to her Twitter page Sunday morning to tease her fans about the show.
"Long first day shooting on my new project yesterday," she wrote. "But time flies when you are having fun! Can't wait to see what today brings!"
Keibler has just landed a guest spot on the new show Men At Work which she shot earlier in the week.