From Duckling To Swan: Elisabeth Hasselbeck's Amazing Transformation!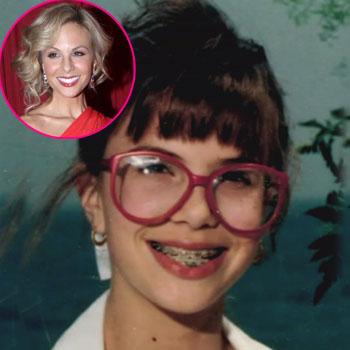 Whoa! That's some flashback!
A vintage photo has surfaced of The View's resident conservative cutie Elisabeth Hasselbeck, before she blossomed into one of TV's most beautiful butterflies.
The Riverside, Rhode Island native -- then named Elisabeth Filarski -- looked much, much different in the old days, as she sported huge glasses and thick braces in the pic that was taken when she was a student.
Article continues below advertisement
Despite the awkward phase, she says her adolescence was a positive time of growth.
"The years growing up were so important to me," she told the Providence Journal. "The support I've always had from my parents is amazing. They've always let me go beyond the norm."
Now one of the most prettiest faces on TV, it's safe to say she left her awkward phase in the dust.
RELATED STORIES:
Elisabeth Hasselbeck Lists Her NYC Condo For $3.3 Million: Take A Peek Inside!
MORE ON:
hollywood happenings