Columbine Survivors Look Back On 13 Year Anniversary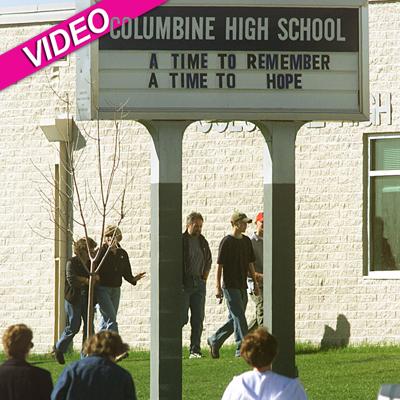 With Friday marking the grim 13th anniversary of the Columbine High School shooting massacre, two survivors of the tragedy shared their memories of the fateful day and RadarOnline.com has video of them describing how it still impacts their lives.
The tragedy occurred April 20, 1999, when heavily-armed students Dylan Klebold and Eric Harris went on a mass killing spree on their Littleton, Colorado campus, killing 13 people and injuring another 23 before turning their guns on themselves.
Article continues below advertisement
Rep. Kevin Parker of Washington state was 25-years-old at the time and was volunteering at the school for the organization Young Life on the infamous day. He told KXLY-TV, "Most of us thought we were going to die on the floor at Columbine High School.
Parker said the teacher that was killed in the massacre, Dave Sanders, saved countless lives that day. He remembered the final moments of the educator's life.
"A guy like Dave Sanders, the teacher who wanted to see his family for one last time, and the only glimpse he had was in his wallet and it was being held by another Columbine student to show him his family one last time," he said.
The lawmaker said the lesson he learned out of the calamitous day is that "leadership is a behavior that all of us in our community need to exercise more because we all do have something to offer."
Article continues below advertisement
Sam Granillo was a junior that fateful day, hiding out with other students in the school's cafeteria kitchen office for about three hours until a SWAT team brought them to safety.
Now a 30-year-old filmmaker, Granillo told ABC News he made a documentary about the killings to assuage the heartbreak the turmoil victims of the massacre feel to this day.
Watch The Video On RadarOnline.com
"People, up to this point, have avoided even mentioning that they're from Littleton because they don't want to even talk about it," he said. "Everyone is becoming comfortable with admitting they need help.
"That's something that's really changing. It's becoming unburied. It's becoming un-taboo to talk about. Being able to talk about it is a first step."