Chris Daughtry Sued By Former Bandmates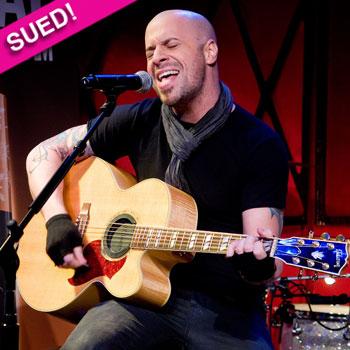 Three of Chris Daughtry's former bandmates have filed a lawsuit alleging the rocker cheated them out of royalties from some of his biggest hits.
Ryan Andrews, Scott Crawford and Mark Perry, who had a band called Absent Element with Daughtry, filed their petition Thursday in North Carolina.
Their claim is that the former American Idol contestant began writing his mega-hit Home while he was still with Absent Element.
Article continues below advertisement
"All four members wrote music and lyrics for Absent Element's songs, collaborated on the arrangement and recording of those songs, regularly consulted with each other on matters relating to the business of the band, and made partnership decisions based on majority votes," the men claim in their lawsuit.
Daughtry isn't taking the suit lightly. On Friday he fired back, saying, "I am very hurt by these false accusations. The songs listed in this lawsuit were written solely by me and no one else and at this time, I have no further comment."
MORE ON:
Celebrity Justice