American Idol: Jermaine Jones Tweets He's 'No Longer On The Show'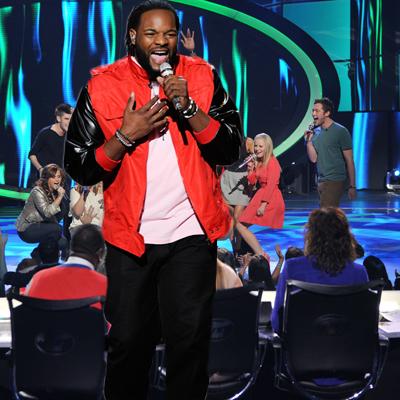 American Idol hopeful Jermaine Jones tweeted on his official show account Tuesday that he'll "no longer be on the show." He did provide a reason why, however.
Following the tweet, the account was deleted; Fox reps declined to comment about it to the AP and Fox News, through early reports indicated the show would announce Jones's dismissal on Wednesday's broadcast.
Jones, a 25-year-old singing coach out of Pine Hill, New Jersey, is not the first singer unceremoniously bounced off the Fox juggernaut after creating a stir: past contestants shown the door include Corey Clark and Frenchie Davis in 2003, Joanna Pacitti in 2009 and Chris Golightly in 2010.
Article continues below advertisement
American Idol's eleventh season continues Wednesday at 8/7c on Fox.
RELATED STORIES: