Brooklyn Decker Admits To Gisele Bundchen Girl Crush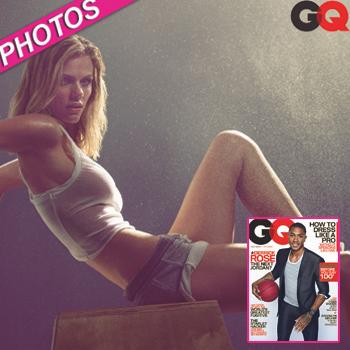 Article continues below advertisement
"I have a top-five list, and Gisele is my number one," she told the magazine in her fun and flirty interview. "So she can do no wrong in my eyes. Usually it's guys on my list, but Gisele is just so perfect in every way."
When pushed, the 25-year-old did reluctantly agree to share one more person on her list - Dave Matthews.
"Yeah, I know. I know," she said. "I know! I know, I know. My husband is really gonna make fun of me for this."
Despite her enviable appearance Decker admits when it comes to her personality she's most like Kristen Wiig's character in Bridesmaids.
"I feel like her character is my inner soul," she said after revealing Roddick branded Wiig's character as crazy. "The way she acts are my inner thoughts, but I just can't express them because they're too nerdy. So if he was calling her crazy, I guess that makes me slightly crazy."