Snooki And JWoww Practice For Motherhood With Baby Dolls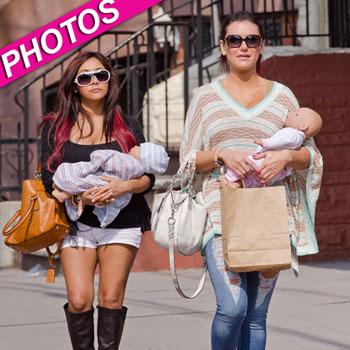 by RadarOnline.com Staff
Snooki is honing up on her mothering skills with the help of her BFF JWoww and some baby dolls.
The stars of Snooki and JWoww Vs. The World were spotted out with the dolls in Jersey City while shooting scenes for their new show.
The girls even took their fake babies with them to the car wash!
Both Snooks and JWoww are also committed to the sixth season of Jersey Shore which will film this summer. The timing is such that the season could end with Snooki becoming a mom in real life. She's reportedly due in August.
Article continues below advertisement