Prince Harry And Chelsy Davy Reunite For Royal Birthday Bash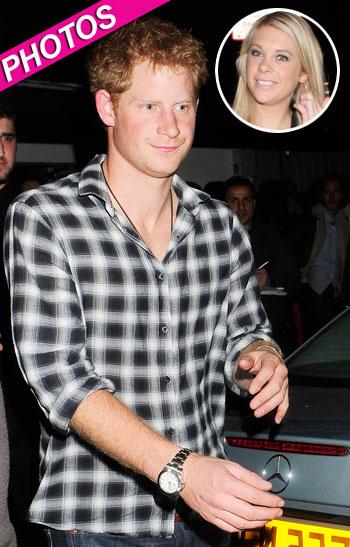 Prince Harry has sparked rumors that he is back in the arms of his ex-girlfriend, Chelsy Davy, after they both attended a birthday party for Princess Eugenie on Friday night.
Prince William's fun loving brother and his blonde bombshell spent the night chatting at the intimate dinner at Windsor Castle to celebrate his cousin's 22nd birthday.
But the next night, Harry was out clubbing with a pack of friends, and no sign of Chelsea, so the status of their relationship is still something of a mystery.
Article continues below advertisement
Harry, 27, was recently spotted in Brazil wearing a silver pendant given to him by Chelsy during their six-year, on-off relationship. The pretty 26-year-old has reciprocated the gesture by wearing a ring, gifted to her by Harry.
Harry has made no secret of his struggle to find a girlfriend -- you'd think his sister-in-law Kate Middleton could help! -- and in a TV interview last week he told CBS he found it hard to meet a woman who wasn't scared by his Royal status.