New Black Panther Who Offered $10,000 Bounty For Trayvon Martin Killer Is Arrested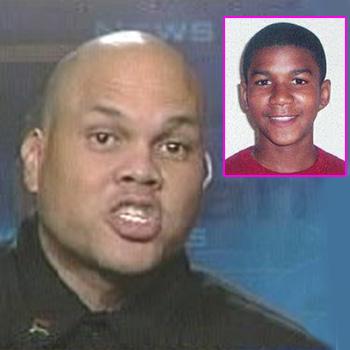 Article continues below advertisement
Nzinga was convicted in February of deposit account fraud and was on probation for the felony when he allegedly sold a handgun at a pawnshop, according to Adrion Bell, spokesman for the DeKalb County Sheriff's Department, but it was threats against George Zimmerman that catapulted him into the spotlight after his organization announced on March 24 that they would reward anyone who captured Zimmerman $10,000.
As RadarOnline.com previously reported, Trayvon, 17, was fatally shot in Sanford, Florida by neighborhood watch volunteer Zimmerman (a 28-year-old man whose mother is Hispanic and father is white) on February 26 while he walked home through a gated community carrying just a bag of Skittles and a bottle of ice tea.
The killing has sparked outrage across the country and led to a rash of rallies in which thousands have come out and demanded that the shooter is arrested, alleging racial bias by police.
Article continues below advertisement
"We're here to make them do their job," New Black Panther organizer Mikhail Muhammad said on Monday, according to CNN. "We will support Trayvon's family, but we are military."
He went on to express that he doesn't "obey the white man's law, I don't follow the American law."
"According to the street people's law, (Zimmerman) has been charged with murder - according to street law, according to God's law," Muhammad revealed.
Trayvon Martin Shooting: George Zimmerman's 911 Call Sent To FBI To Determine If Racial Slur Was Used