Michael Madsen Busted For Fight With Teen Son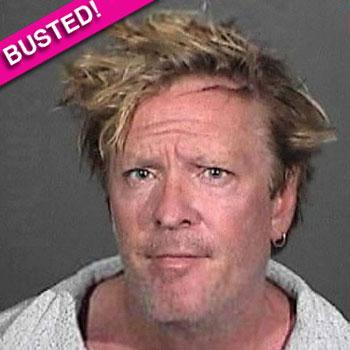 Michael Madsen was busted Friday, RadarOnline.com, the second arrest for the Kill Bill star in as many days.
Madsen was arrested at 3:55 pm Friday at his Malibu home, after the Los Angeles County Sheriff's Department was alerted to a disturbance.
Detectives from the Special Victims Bureau are now investigating allegations that Madsen, who is identified as 6'2" and 200 lbs. in his booking report, was under the influence of alcohol and fought with his son, a minor. Fortunately the boy did not require medical attention.
Article continues below advertisement
Madsen, who also starred in Sin City and Reservoir Dogs, and appeared on the UK edition of Celebrity Big Brother, was booked on allegations of child endangerment with cruelty to a child, a felony, and held on $100,000 bail.
He made his bond and was released at 2:05 am Saturday.
On Wednesday, Madsen, whose sister is Sideways star Virginia Madsen, was arrested and released after paying a $5,000 bail, on an unidentified misdemeanor charge.
MORE ON:
Celebrity Justice