Exclusive
EXCLUSIVE: Michael Madsen Walks Out On $30 Bar Bill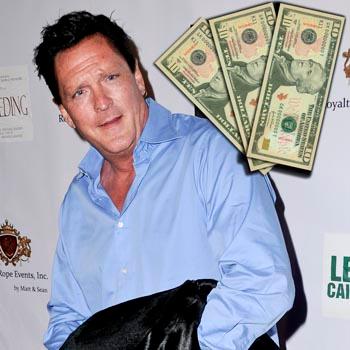 Quentin Tarantino's favorite tough guy Michael Madsen has hit the headlines with his boozing over recent months, and RadarOnline.com has exclusive details on his downward spiral from a high-spending Hollywood hotshot.
The 52-year-old Reservoir Dogs star was enjoying a lunchtime meal and drinks at a Mexican restaurant in Santa Monica, California with a pal on Thursday, when the pair walked out of the restaurant and abandoned their $30 bar tab on the table.
Article continues below advertisement
"They grabbed a handful of mints and drove off in a small Toyota," an eyewitness told RadarOnline.com. "Everyone assumed they'd at least be driving a Mercedes!"
The cost of being caught for not paying such a small tab outweighs the price of their chicken and bean burrito, enchilada and two glasses of Pino Grigio, and even the staff thought he'd made an honest mistake.
"I'm sure he spaced out and didn't mean to walk out on his check," said a source at the restaurant.
MORE ON:
Quentin Tarantino
But RadarOnline.com has learned that this isn't the first time Madsen has tried to get away with not footing a bill.
The Kill Bill star contacted a business whose services he needed, and explained he couldn't afford it but he would pay in BBQ sauce and his poetry!
Celebrities Caught Using Racist Language
Madsen's bizarre boozing antics hit the headlines of the British press in May when he was rushed to hospital in England after a nine-day drinking bender which included two bottles of wine for breakfast, reported The Sun newspaper.