Kris Jenner Posts Topless Pregnancy Photo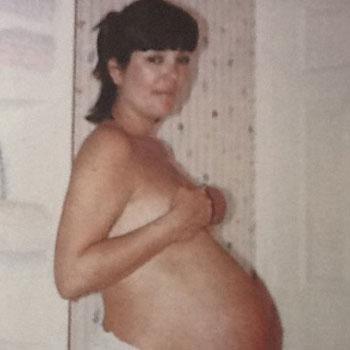 Well, this is one way for a mom to celebrate her son's 25th birthday! Kris Jenner has shared a topless photo of herself when she was well along in her pregnancy with Rob.
"Happy 25th birthday to my wonderful, handsome son, Rob!! Rob, you are the best son a mother could ask for and you make me proud every day. I love you so much!! Kris wrote on her blog. She also tweeted the pic that shows a massive baby bump.
Article continues below advertisement