Kim Kardashian Wedding Guest Ordered To Pay Back $7.5M For Embezzling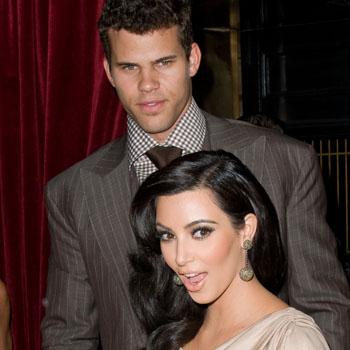 By Amber Goodhand - RadarOnline.com News Editor
Andrey Hicks was a onetime friend and financial advisor of Kris Humphries and even attended his wedding to Kim Kardashian — but on Thursday a federal judge ordered the jailed embezzler to pay back more than $7.5 million.
Currently incarcerated in the Wyatt Detention facility in Rhode Island, Judge Richard Stearns demanded that Hicks pay $2.5 million with interest to those he swindled as well as a civil fine of $2.5 million, on top of the $2.5 million his firm was ordered to pay.
Article continues below advertisement
In an exclusive interview with Star magazine, Hicks recalled his short-lived friendship with Humphries — whom he was eventually accused of embezzling money from — and fingers Kim as being the manipulative one in their relationship.
"Kim wants people to think she's sweet, but she took this person, chewed him up," Hicks said.
"She is manipulative."
And while it's money that got Hicks in trouble, he contends it was money that also broke up Kim and Kris' marriage.
"This is a woman who wants, at whatever cost, to support her lifestyle," he exclusively told Star.
"Kris told her he wouldn't be a superstar, and he knew he wouldn't be pulling in $20 million a year, and that deflated things for her. But Kim was not going to let it fail once it reached critical mass. Once the engagement happened, she was going to have that wedding and make money from it."
Hicks, 28, convinced clients that he had two degrees from Harvard, including a PhD, and in turn garnered investments of more than $1.7 million, some of which the SEC says he used inappropriately for personal expenses.