Frank Langella Attacks Hollywood Stars In Scathing Memoir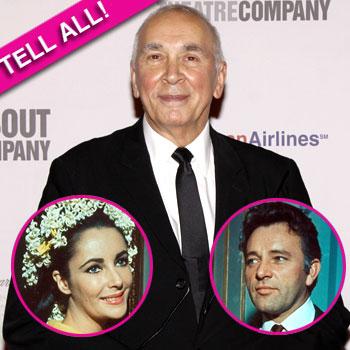 by RadarOnline.com Staff
He's an Oscar-nominated star, one of America's most celebrated stage actors and dated Rita Hayworth and Elizabeth Taylor, but Frank Langella might not be so popular when his bitchy new memoir hits the shelves next week.
The celebrated Frost/Nixon actor - who played disgraced president Richard Nixon - is revealing the insecurities, egos and delusions of some of the most adored celebrities of all time.
Article continues below advertisement
The book entitled Dropped Names: Famous Men and Women As I Knew Them promises to be a veritable treasure trove of juicy gossip and RadarOnline.com has a sneak peak at what Langella has to say about some of the people he's worked with.
The 74-year-old claims:
Jacqueline Kennedy Onassis was the first woman he met who found "money as an aphrodisiac."
Paul Newman was "a pretty dull companion."
Graduate star Anne Bancroft was incredibly vain "consumed by a galloping narcissism that often undermined her talents."
Richard Burton was "a crashing bore" who liked to recite poetry when drunk.
He ended his affair with Elizabeth Taylor telling her she'd "eat him for lunch."
Lee Stasberg was a "pompous pygmy."
Laurence Oliver was "a silly old English gent who loved to play camp and gossip."
Langella famously dated Whoopi Goldberg for several years, but lucky for her his book only takes on deceased celebs.
RELATED STORIES:
Elizabeth Taylor Hospitalized For Congestive Heart Failure
Elizabeth Taylor Calls Michael Jackson Film "Brilliant"
Michael Jackson's Kids Take In Theme Park With Elizabeth Taylor