Back To Business: 'Mad Men' Returns!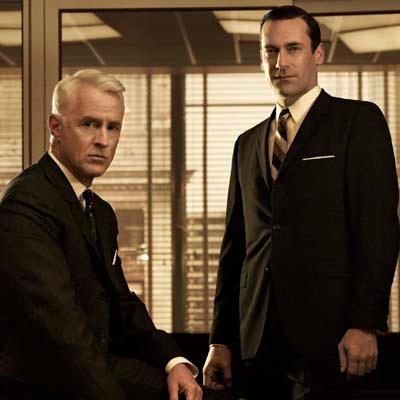 After almost a year and a half off the air, the Emmy-winning series returns for its fifth season. Don Draper (Jon Hamm) has settled into his new marriage to his former secretary, Megan (Jessica Paré), and his advertising agency is holding its own.
But not everyone's happy. Pete Campbell (Vincent Kartheiser) butts heads with roger Sterling (John Slattery) over who's bringing in the business, and when Megan throws Don a birthday party, problems arise at home and at the office.
Article continues below advertisement
Meanwhile, the civil rights movement simmers in the background. Once again, the riveting drama expertly balances tension and humor in a world full of fascinatingly flawed characters who have to lie for a living.
Premieres Sunday, March 25, at 9PM on AMC