Stars Hold A Minute Of Silence For Whitney Houston At Pre-Grammy Dinner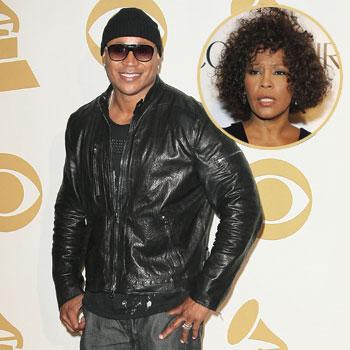 Whitney Houston was honored at a special Pre-Grammy dinner at Mr. C hotel in Beverly Hills Saturday night where a minute of silence was held for guests to pay their respects.
The gathering was hosted by LL Cool J, who will be at the helm of proceedings at the music awards show Sunday, and came just hours after the 48-year-old singer died.
Other celebrities who attended included football star Tim Tebow, Magic Johnson, Mark Burnett, Rob Lowe, Zac Efron and Billy Ray Cyrus.
Article continues below advertisement
Just before guests sat down to dinner around 11pm, the President of Hennessey West Coast, who sponsored the event, asked for a moment of silence for the fallen star saying "we lost a great artist."
"It was definitely the elephant in the room," a source told RadarOnline. "No one was shocked or deeply surprised by her death."
Basketball legend Magic Johnson called Whitney's passing "just so sad."
The event was a fundraiser for the Chrysalis foundation that helps give homeless people a new start.