Whitney Houston Visited Doctor Two Days Before She Died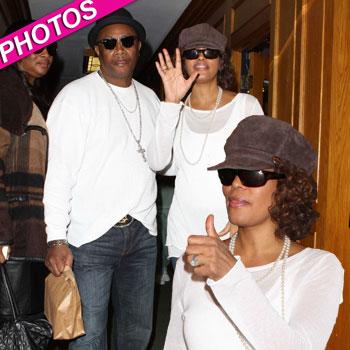 Whitney Houston made several visits to a doctor in Beverly Hills in the days before she died.
Her last time to the medical building appeared to be on Thursday February 10.
She was wearing oversized sunglasses and a hat and gave the thumbs up sign as she exited the building.
As RadarOnline previously reported, Whitney was also seen leaving a doctor's office on February 2. She was also pictured at a medical building on February 7.
Article continues below advertisement