Exclusive
New OC Housewife Sarah Winchester Hooking Up With Son Of Former Cast Member, Insider Tells Star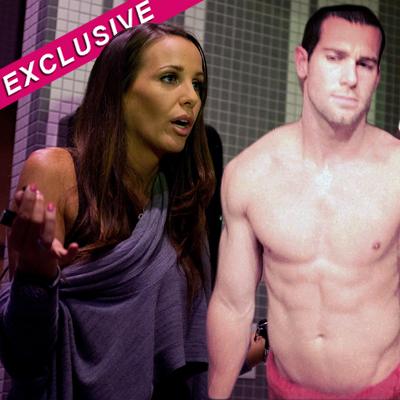 Sexy Sarah Winchester has been turning heads as the latest beauty to grace the screen on The Real Housewives of Orange County, and Star magazine has exclusively learned that the 33-year-old stunner is currently dating a young stud seven years her junior -- who happens to be the son of a former housewife!
Listen! 'RHOP' star Wendy Osefo breaks down the "most intense fight in the show's history" in under 2 minutes.
Article continues below advertisement
An insider told Star that Winchester's found love with Shane Keough, a 25-year-old minor league outfielder, and the son of ex-housewife Jeana Keough.
Read the Court Documents on RadarOnline.com
"They've had a fling for over a year," the insider told Star, noting that the hunky buck, who played in the Oakland Athletics organization (made famous by the Oscar-nominated Moneyball), is a big time upgrade over the parade of "sleazy guys" she's been with in the past.
"She was living off older men," the insider candidly told Star. "She was flying to the Hamptons all the time, always seen courtside at Lakers games, yet she never worked."
The insider went on to tell Star that Winchester actually owes her whole gig on the show to a former paramour: "This rich dude, Kurt."
The insider said Winchester's parlayed her relationship with Kurt -- a 60-something Newport Beach native -- into a stint on the star-making Bravo vehicle.