Weisz Without Wrinkles! Rachel's Heavily Photo Shopped Ad Banned In Britain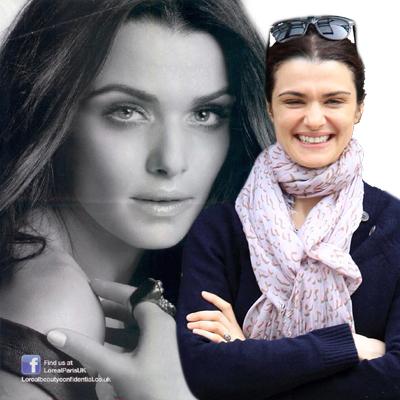 By Alexis Tereszcuk - Radar Senior Reporter
If it looks too good to be true it just might be.
Rachel Weisz is the latest celebrity to have her makeup ad banned in Britain, after it was found to be "misleadingly exaggerated."
The L'Oreal ad features the 41-year-old posing for Revitalift, which claims "It's not a face lift" and was banned for being over-photo shopped by the watchdog group Advertising Standards Authority.
Article continues below advertisement
"Although we considered that the image in the ad did not misrepresent the luminosity or wrinkling of Rachel Weisz's face, we considered that the image had been altered in a way that substantially changed her complexion to make it appear smoother and more even. We therefore concluded that the image in the ad misleadingly exaggerated the performance of the product," they said in a statement.
L'Oreal defended the Weisz campaign, saying: "The ad sought to represent Rachel Weisz as favorably as possible and therefore every effort had gone into ensuring the most flattering set-up. Rachel Weisz had been professionally styled and made-up and then lit and shot by a professional photographer in a studio setting. The photo was shot using a lot of light in order to make the picture more flattering and to reduce the appearance of imperfections in the ensuing image by giving the image a soft focus and lower resolution."
The company admitted though that the image had been retouched after shooting.
Julia Roberts' Lancome ad was banned last year, as was Christy Turlington's Maybelline ad for excessive airbrushing.
The Oscar winner's ad being banned in her home country must sting, but she so far hasn't commented on the scandal.
Do you think Rachel looks overly photo shopped? Tell us in comments!
RELATED STORIES: