Obsessed Fan Breaks Into Kenny Chesney's House, At Least She Brought Wine!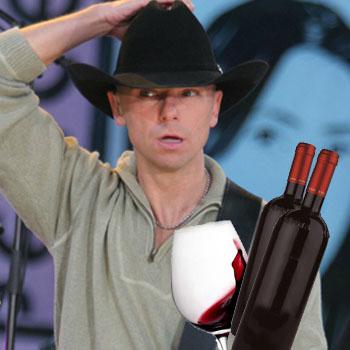 By Debbie Emery - Radar Reporter
A Southern California woman took her love for Kenny Chesney a little too far this week when she tried to arrange a late Valentine's night rendezvous with her heartthrob, unfortunately without an invite.
Melissa Mansfield broke into the 43-year-old country singer's home in Franklin, Tennessee, in the early hours of Wednesday morning and was arrested when she was discovered drinking wine and smoking cigarettes by the pool of his palatial rural mansion, reported 10News.com.
Article continues below advertisement
The woman from Murrieta, California carefully planned out her lovesick ambush, after traveling from Knoxville to Nashville on a Greyhound bus, she then took a limousine – which she claims he booked for her – a further 25 miles to his gated home.
When busted, Mansfield told police that she had been invited by the homeowner and she was having a relationship with him, according to Hugh Tharpe with the Williamson County Sheriff's Office. Chesney wasn't home, or even in the state, but at least his unexpected house guest didn't come empty handed.
When the alarm on the property went off, deputies arrived at the scene and: "They found her in a restroom and she had at least one if not two bottles of wine with her," said Tharpe.
Chesney's aspiring girlfriend was arrested on suspicion of public intoxication and criminal trespassing. Bail was set at $1,000, which she later posted and is due back in court on February 23.
RELATED STORIES:
Inside The Accused Honeymoon Killer's 11 Day Marriage, See Their Wedding Photos