How Kate Upton Got Her Hot Body: Top Trainer Gives His Tips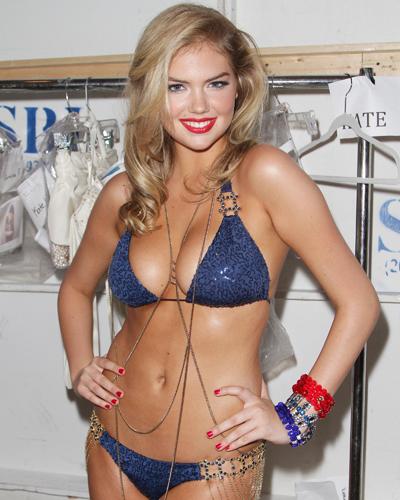 Kate Upton's enviable bikini body landed her on the coveted cover of Sports Illustrated's Swimsuit edition. Now Rob Fletcher, director of America's Next Great Trainer, tells Star how you can get in shape like Kate!
Tone Your Arms: "The key to Kate's arms is basic push-ups. If you're new to push-ups, start with three sets of 12 each day. Make sure it's a slow, controlled motion."
Boost Your Booty: "Do step twist lunges. after you step forward, slowly twist in the direction of your extended leg (which should not touch the floor). Do 10 on each side once a day."
Article continues below advertisement
Tighten Your Abs: "For a stomach like Kate's, do side planks on either side for 30 seconds and front planks for 30 seconds as well. Do three sets every day."