Snoop Dogg Guest Stars On 'The Price Is Right,' Wins Big For Charity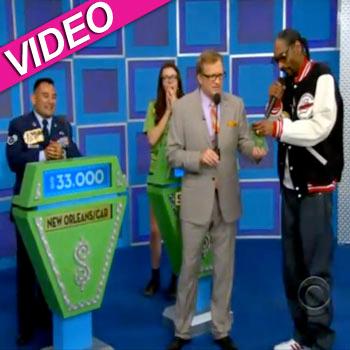 He's a rapper and an actor and a music mogul, now Snoop Dogg can add game show contestant to his resume.
The iconic pop figure appeared on The Price Is Right on Monday, as the show kicked off a week of celebs appearing for charity.
Snoop's appearance was to benefit his Youth football league, and he did it proud, taking in over $72,000 for his cause.
"The Snoop Youth Football League is something that we created over seven years ago and it was put together to try to help the inner city kids with all the gang violence and drugs and negativity," Snoop said. "We wanted to put something in the community that would be positive, they could do that could be here 20 years from now. A football league is very productive and its positive and it keeps a lot of kids out of trouble and it shows them how to organize and work together."
Article continues below advertisement