Sexy Supermodel Bar Refaeli's 'Butt-Kicking' Hot Body Workout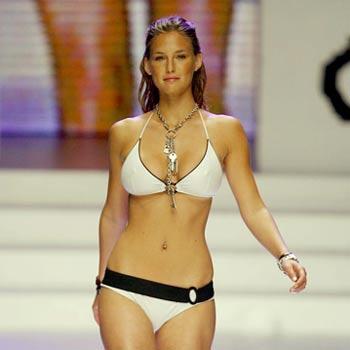 By Leah Ornstein - Radar Style & Beauty Editor
Forget yoga and Pilates! Bar Refaeli is way more hardcore when it comes to her choice of workouts – and SHAPE has all the details about her unique stay-fit approach.
The Israeli supermodel is a huge fan of martial arts-based practice called Krav Maga, which was derived from the fighting style of the Israeli army and combines techniques from different style of martial arts and boxing.
Article continues below advertisement
Other famous females who have kicked butt and shaved off weight with Krav Maga? Angelina Jolie practiced it for Salt, Jennifer Lopez for Enough and Hilary Swank for Million Dollar Baby.
To learn more about Bar Refaeli's workout and to watch a video to get an idea of how amazing Krav Maga fitness can be, visit Shape.com by clicking here.