Pat Sajak: I've Hosted Wheel Of Fortune Drunk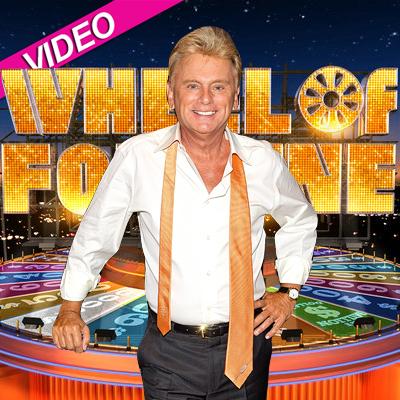 By Alexis Tereszcuk - RadarOnline.com Senior Reporter
I'll take an 'M' for margarita, Pat!
The veteran host of Wheel of Fortune revealed the surprising news that he and his co-host Vanna White used to knock back some margs during their early days of filming.
Dan Le Batard of ESPN 2's Dan Le Batard is High Questionable asked the 65-year-old Sajak if he ever hosted the show while intoxicated.
"Yes," he laughed. "When I first started and was much younger and could tolerate those things. We had a different show then."
Article continues below advertisement
Watch the video on RadarOnline.com
He described the good old days when he and his pretty blonde co-star would leave during the show's two hour dinner filming break and go to the Mexican restaurant Los Arcos in Burbank for margaritas.
"Vanna and I would…have two or three or six and then come and do the last shows and have trouble recognizing the alphabet," Sajak recalled, and said it was a lot of fun.
"I had a great time. I have no idea if the shows were any good, but no one said anything, so I guess I did okay."
Alas, the booze fueled nights are a thing of the past, but Sajak says he'd like to watch the shows when they were drinking the margs.
"They're really great tapes to get a hold of!"
MORE ON:
hollywood happenings