LeAnn Rimes Eats And Khloe Kardashian Entertains Family At Mavs Game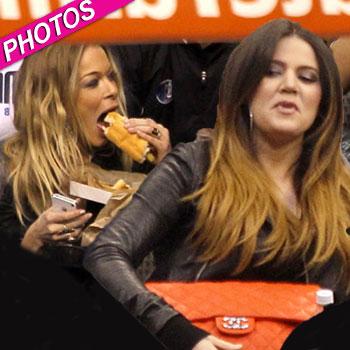 The Dallas Mavericks game was the place to be Friday night -- especially for the jaw-dropping sight of LeAnn Rimes chowing down!
The super-skinny country singer, who grew up in Texas, was spotted putting away an entire hotdog.
A shot of her eating even made it to the JumboTron during the game.
Also in the crowd was Khloe Kardashian, cheering on hubby Lamar Odom who was traded from the Lakers to the Mavericks at the start of the season.
Article continues below advertisement