LeAnn Rimes In Barely-There Bikini Snuggles With Friends' Babies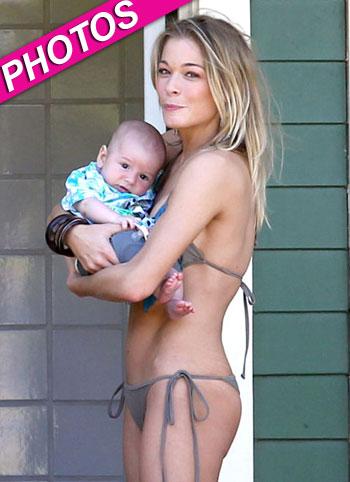 Another day, another bikini for LeAnn Rimes, but Friday she had the added accessory of two babies!
The singer and husband Eddie Cibrian are in Hawaii with friends, and she took time to cuddle up with two of their infants.
LeAnn wore the tiniest of gray swimsuits for the afternoon in the sun at the Ritz-Carlton resort on Maui.
The bottom of her suit was hardly more than a thong. The top had a touch of fringe, and its a good thing one of the babies didn't decide to give it a tug.
Article continues below advertisement