Kate Gosselin Shares Secrets To Savings Success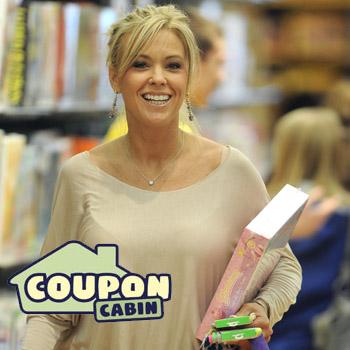 Currently without a paying TV gig, Kate Gosselin's feeling the crunch of the economy just like the rest of us, and with that in mind, the mother-of-eight has shared seven succinct tips to savings in a new article she wrote for couponcabin.com.
The former Dancing with the Stars contestant advises others to use coupons; buy in bulk; recycle anything that can be used again; use a calculator to get to the nitty gritty of purchases; cook from scratch and make lunches, among others.
Article continues below advertisement
One keystone Kate says is crucial to her savings success, is being organized.
"Sometimes organization alone can help you save money," she explained. "I keep a running list of products I need to buy from Target, Whole Foods, Giant (our local grocery store) and others.
"When we are on the second to last item of its kind, I mark it down to buy during my next trip to that store. By knowing what we need, I don't spend more than I need to because I'm not guessing – my list is always right there on my phone!"