American Idol: Jim Carrey's 24-Year-Old Daughter Gives Fans Something To Talk About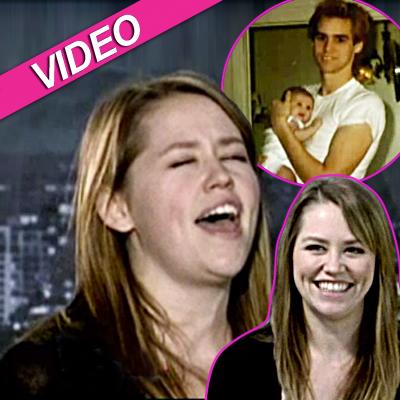 Dancing with the Stars might not be the only reality competition with huge stars cheering on their kids from the crowd.
Jane Carrey, Jim Carrey's 24-year-old daughter, is headed to Hollywood after impressing the American Idol judges Sunday with her rendition of Bonnie Raitt's "Something to Talk About."
Jane is Jim's daughter with his first wife, Melissa Womer. She admitted in a videotaped story prior to her audition that being the child of a world famous A-lister has its ups and downs.
Article continues below advertisement
"It was definitely fun growing up with him as a father, he's not the most extravagant celebrity so it's been fairly normal -- fairly. Everyone growing up has their issue with identity and trying to find themselves," she explained. "It is difficult kind of growing up in the shadow of something and trying to find your place in the world under the huge shadow.
Watch the video on RadarOnline.com
"The last name definitely helps and hurts, I feel like there's kind of this pressure to maybe be better, because if I make it somewhere, I run the risk of people saying 'Oh you only got there because of this.'"
Meanwhile, proud papa Jim characterized his daughter to the show's host, Ryan Seacrest, as "wonderful" and "amazing.
"I can't wait for the world to understand what she has," he said. "Way to go. Oh my god this is going to be an exciting year."
Fun fact: Jim used to work with current American Idol judge Jennifer Lopez on the early-90s variety show, In Living Color.