Exclusive
Isaiah Washington's Wife Caught In Slapping Scandal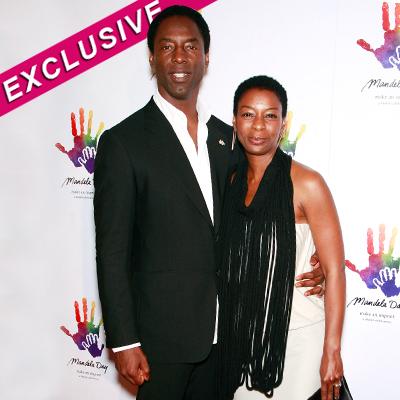 Jenisa Marie Garland, the wife of former Grey's Anatomy star Isaiah Washington, apparently has quite the temper herself.
Garland reportedly assaulted makeup artist Merc Arceneaux during a recent outing at Club Deep in Hollywood, Star magazine is exclusively reporting.
Arceneaux told Star exclusively that Garland "had no right to put her hands on me."
"My feelings are hurt -- I never received an apology," Arceneaux added.
Article continues below advertisement
An onlooker at the scene told Star exclusively how the uncomfortable situation unfolded.
"Jenisa marched up to Merc while she was chatting with Isaiah and said, 'Really, Merc? Really?'" the onlooker said. "She threw a drink in Merc's face. And when Merc said to Isaiah, 'Talk to your wife,' Jenisa slapped Merc across the face."
PHOTOS: Hollywood's Hottest Dads!
Washington was famously fired from the ABC medical drama in 2007 after reportedly calling former co-star T.R. Knight a homophobic slur.