Hot Air Balloon Bursts Into 'Tower Of Flames,' Killing 11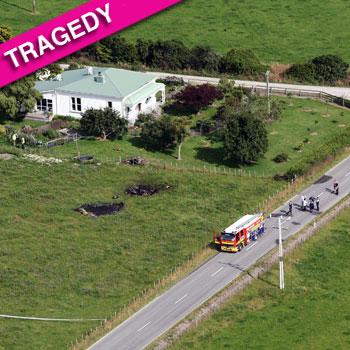 A hot air balloon carrying a pilot and 10 passengers burst into flames after hitting power lines, killing everybody aboard.
Residents of the rural community of Carterton, New Zealand were left horrified after witnessing the balloon turn into a "tower of sheer flames."
Two of the passengers, a man and a woman, made a desperate jump from the basket, but they and all others on board perished when the fire ball hit the ground.
Article continues below advertisement
"It's a tragedy as bad as tragedies get," said local police commander Brent Register.
The balloon was making its descent after a sight-seeing tour, and hit a power line on the way down. Sparks from the line instantly ignited the inferno.
Witnesses said they saw 32-foot high flames rising from the basket before it crashed into the farmland.
Pilot Lance Hopping, 50, was engaged and planning to marry his longtime girlfriend Nina Kelynack in April. Invitations to the wedding were put in the mail right before Hopping, a veteran hot air balloon pilot, went aloft with his passengers.