First Look At Heidi Klum Since Announcing Her Split With Seal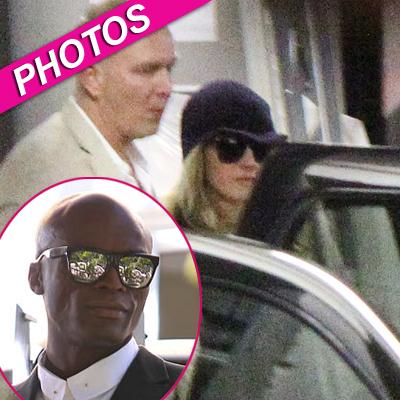 We've got our first look at Heidi Klum since announcing her split from Seal this week, as the glum-looking supermodel left a studio in Los Angeles Wednesday night.
While Seal has talked openly about the separation, Heidi has remained silent, fanning the flames of speculation as to what ended a seemingly-storybook Hollywood marriage.
As we previously reported, the German supermodel, 38, and Crazy singer, 48, announced they were parting on Sunday, after six years of marriage. They have three kids together -- Henry, Johan, and Lou -- as well as Klum's daughter Leni from her previous relationship with Italian businessman Flavio Briatore.
Article continues below advertisement
Seal told Ellen DeGeneres Monday that he continues to wear his wedding ring as acknowledgement to the "eight wonderful years" he and Heidi spent together.
"Just because we have decided to separate doesn't necessarily mean you take off your ring and you're no longer connected to that person," he said. "We will be connected in many ways until the rest of our lives … though our children and also through this tremendous admiration, respect and love that we have for each other.