ROUND THREE: Teen Mom Heats Up War With Kourtney Kardashian, Challenges Her Relationship With Scott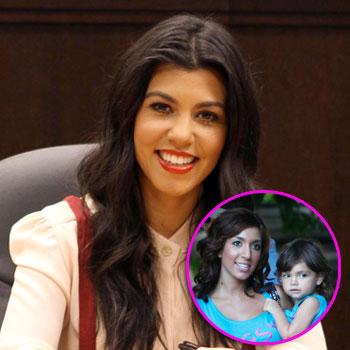 Teen Mom Farrah Abraham is not letting up on her Twitter war with Kourtney Kardashian. She's now taken a dig at the reality star's relationship with Scott Disick.
After slamming Kourtney for getting pregnant with her second child, Farrah is now taking a dig at the 32-year-old's unwillingness to marry Disick.
"4 all who misunderstood: regards to kourtney K. I hope she takes her relationship w/her boyfriend more serious 4 their children – take care," Farrah wrote early Saturday.
Article continues below advertisement
As RadarOnline.com previously reported, the Twitter war started when the Teen Mom wrote that she was surprised to learn Kourtney is expecting her second baby with Disick.
"I'm Shocked Kourtney Kardashian is pregnant again," she tweeted. "Did she not learn anything from TEEN MOM? Maybe it's a fake pregnancy like kims wedding SAD."
Several hours later, Kourtney, snipped back via Twitter. "Why would I have anything to do with teen mom? I'm 32 years old! I may look young honey, but don't get it twisted. :)"
To which Farrah responded.... "Double standards in this world? Yes & guess what! Age and money honestly do not change a persons poor choice. Quit making excuses :)."
Kourtney's baby daddy and sister Khloé also chimed in with a few choice words including Disick calling Farrah a "f***ing moron."
Meanwhile, Kourtney today tweeted a picture of a congratulatory gift that her friends had given her. "My amazing friends made me a sperm cake!" she wrote.