Kevin Pearce Back Snowboarding 2 Years After Horrifying Accident Left Him Brain Injured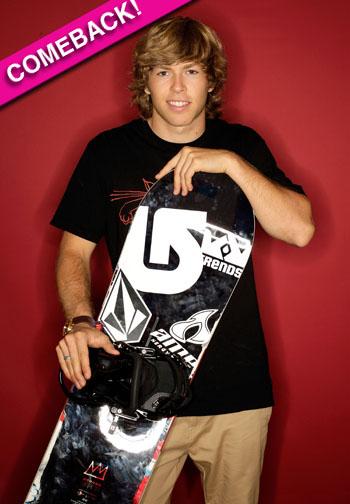 Some might call it a Christmas miracle.
Almost two years to the day that Kevin Pearce came close to dying after a horrifying accident, the world-famous snowboarder is back on the slopes.
Months of intense rehab enabled Pearce to get back up on his board at Colorado's Breckenridge Ski Resort.
"It felt so good," Pearce, 24, told People. "It just feels so much like before. There's nothing really new for me that I have to relearn, so that was nice. I'm really in the right state to be snowboarding right now."
Article continues below advertisement
PHOTO: Shaun White Goes Topless For Rolling Stone
Pearce still has a long road ahead and is candid about the challenges.
"A brain injury is always a brain injury, and unfortunately I'm always going to be a brain-injured kid," Pearce said.
But that's not stopping him from speaking out on the issue. He's become an advocate for more education and research about traumatic brain injuries.
RELATED STORIES: