A Sure Fire Hit! Pippa Middleton Invited For Pheasant Shoot With Royals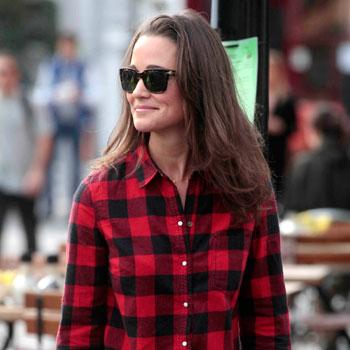 Pippa Middleton is ensconcing herself into the Royal Family and has now bagged herself an invite to their traditional Boxing Day Pheasant Shoot.
As well as party planning, being a socialite, and having her rear end the subject of much discussion, Pippa is also apparently a rather good shot and is excited to be part of the day-after-Christmas festivities.
The 28-year-old younger sister of the Duchess of Cambridge will join the Queen and the rest of the senior royals in an unusual move – as the occasion is normally just for the immediate clan.
Article continues below advertisement
This will be Kate Middleton's first Christmas with her husband at Sandringham so Pippa's invite may have been to help her sis feel comfortable and at ease away from her parents for the holidays.
"Pippa's very keen to go and she's been on a couple of shooting weekends to make sure she won't let the side down," a source told the Daily Mail.
Pippa recently signed on to write a party planning book and received a near $600,000 advance for the manual.