NASA Announces New Planet, But What Happened To Pluto?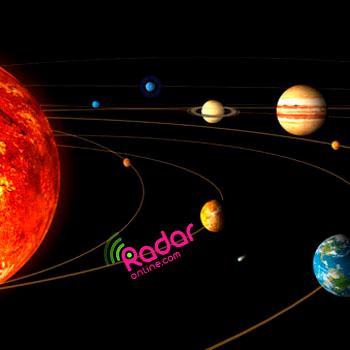 By Debbie Emery - Radar Reporter
After shunning Pluto and downgrading its classification, NASA has rebounded and announced a celebrity just outside our solar system by revealing the discovery of a new planet called Kepler-22b.
Scientists are so excited about their new find that they are even calling it the 'Second Earth,' as it orbits close enough to its sun to potentially support life.
Located 600 light years away (one light year equals 600 trillion miles), NASA will have to make do with a long distance relationship with Kepler-22b, which is 2.4 times the radius of Earth.
Article continues below advertisement
The most ground-breaking aspect of the latest addition is that it orbits in the "habitable zone" just far enough from the star to make the presence of water possible - and therefore alien life-forms, reported FoxNews.com.
Just like every ideal destination, Kepler-22b has a pleasant, balmy climate that could make it even more hospitable to aliens.
"This discovery supports the growing belief that we live in a universe crowded with life," explained Alan Boss, an astrophysicist with Carnegie Melon University.
"Kepler is on the verge of determining the actual abundance of habitable, Earth-like planets in our galaxy."
As for Pluto, after being known as the ninth planet from the sun, it was downgraded to a "dwarf planet" in 2006 after it was revealed that it is one of several large bodies within the newly charted Kuiper belt.
RELATED STORIES:
Topless Janice Dickinson Dares To Bare On Malibu Beach