Jodie Foster's Dad To Be Sentenced For Scamming Home Buyers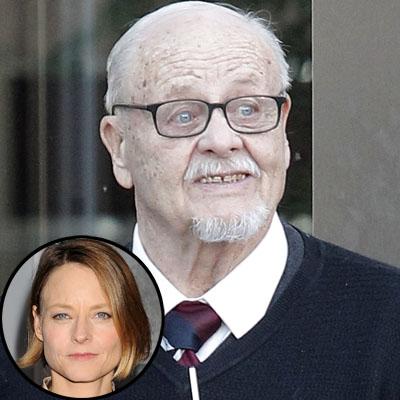 Jodie Foster's elderly father could be sentenced to more than 25 years in prison Thursday – one day after a jury in Van Nuys, California convicted him of deceiving property investors out of nearly $200,000.
Lucius Foster, 89, was found guilty Wednesday on 21 counts of grand theft, after taking $5,000 down-payments from 25 investors on low-cost homes that were never built; many of the victims were elderly and low-income.
Article continues below advertisement
Foster – who's estranged from his two-time Oscar winning daughter - was also convicted of nine counts of operating without a contractor's license.
During closing arguments, Prosecutor Don Cocek said that not one of the homes - advertised as selling for $85,000 each - had been built.
After the verdict was announced, Judge Gregory Dohi was prepared to release Foster on his own recognizance pending sentencing until Foster told the court that he "doesn't accept" the verdict and intends to keep building houses and "give money back to all these people."
"I don't think you get it," the judge replied. "You can never do this kind of work again."
Another eight potential victims came forward to police after the trial began. The Los Angeles City Attorney's office is expected to investigate those claims.
Foster – who acted as his own attorney during his trial - is due for sentencing at 1:30 p.m. PST Thursday.
RELATED STORIES:
Jodie Foster's Dad Facing 20 Years In Prison For Running Investment Scam