LeAnn Rimes And Brandi Glanville Both Attend Eddie Cibrian's Son's Soccer Game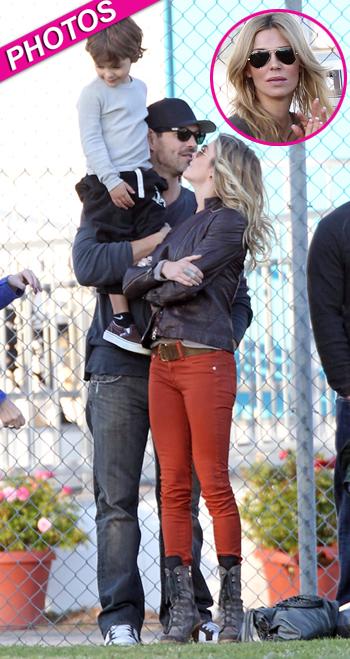 You could have cut the tension with a knife. Eddie Cibrian and his wife LeAnn Rimes came out for his son Mason's soccer game Saturday, and who settled in on the sidelines right next to them but Eddie's ex-wife Brandi Glanville!
Eddie and LeAnn rarely had their hands off of each other. They horsed around, held hands and had their arms wrapped around each other.
Brandi sat on the sidelines with a friend. She was literally only a few feet from Eddie and LeAnn, but never spoke with them or even looked in their direction.
Article continues below advertisement
The Real Housewives of Beverly Hills star did give her smartphone some quality time, however, texting throughout the game.
LeAnn also engaged in some horse play with Eddie's younger son, Jake 4, who was there with his mom Brandi.
Eddie's parents were there too, cheering on grandson Mason, 8, on the field.
This was the first time the present and ex Mrs. Cibrians have been publicly seen together. From the looks of it, they may not want it to happen again.