Britney Spears Takes Her Tour -- And Her Pole Dance -- To Mexico City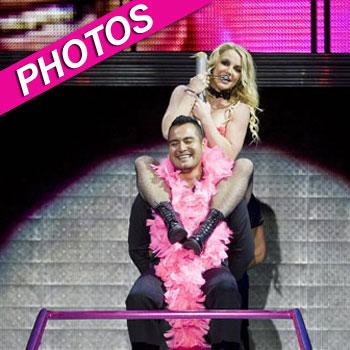 Oops..she did it again! Britney Spears included her quasi-pole dance routine in her show Saturday night in Mexico City, and had her fans screaming for more.
Brit's sat on the boa-wrapped shoulders of DJ Pauly D, Joe Jonas and even her boyfriend Jason Trawick in previous shows. Last night, it was a lucky member of the audience.
Britney's Femme Fatale tour has been a massive hit all over the world, and on Sunday she's doing a "thank you" performance at Mexico City's Monument at the Revolution where 50,000 fans are expected to turn out for the free performance.
Article continues below advertisement