Backstreet Boy A.J. McLean Weds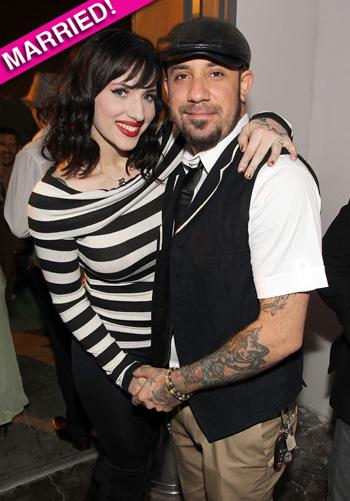 A.J. McLean went from a Backstreet Boy to a married man Saturday night in Beverly Hills.
The singer wed his longtime girlfriend Rochelle Kandis in an elegant ceremony at the Beverly Hills Hotel.
Kathy Griffin was there, as was New Kids on the Block singer Joey McIntyre and McLean's BSB bandmates Kevin Richardson, Howie Dorough and Nick Carter.
A.J. asked Rochelle to marry him almost two years ago with a surprise proposal while she was in the audience during one of his live shows.
Article continues below advertisement