From Twilight To Breaking Dawn! See How The Stars Have Grown Up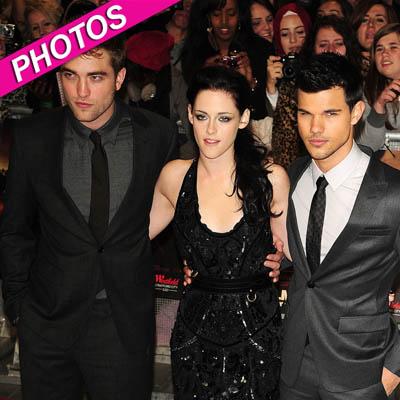 Radar Style & Beauty Editor
It's hard to believe that before Twilight took over the world in 2008, Kristen Stewart, Robert Pattinson, Taylor Lautner and Ashley Greene were virtually unknown actors.
The Breaking Dawn stars, who are now international celebrities, have come a long way in three short years, growing up and evolving in the public eye. In honor of the release of the next-to-last installment of the popular film franchise, RadarOnline.com has photos of all the stars, highlighting their Twilight journey.
Article continues below advertisement
Kristen Stewart was a tomboy when she scored the coveted lead role of Bella Swan! The child actress, whose big break came in 2002 when she landed the role of Jodie Foster's daughter in Panic Room, preferred her jeans and t-shirts to glam gowns and designer dresses – but it didn't take long for K-Stew to transform into a style icon!
And Robert Pattinson was best known for portraying Cedric Diggory in the Harry Potter franchise when he landed the lead in Twilight. Playing Edward Cullen, the vampire love interest of Bella Swan, it didn't take long for the Brit hunk to charm his leading lady in real life – resulting in one of the most talked-about co-star love stories in history.
Ashley Greene had bit roles in television shows and straight to DVD flicks when she was cast as Alice Cullen. With her sweet smile and gorgeous face, the brunette beauty has transformed into a sophisticated stylista and has scored several beauty and fashion endorsements.
And Taylor Lautner, who played Bella's best friend Jacob Black, was willing to go to any lengths to keep his role as head werewolf in the second installment of the film! The child star physically transformed his adolescent body into Godlike form – giving Edward some chiseled competition.