Snooki's Secret To Beauty: Kitty Litter!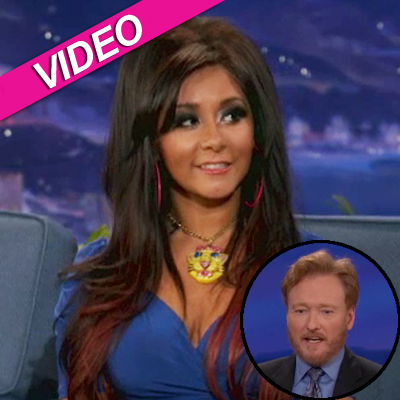 Who needs expensive spa outings when you've got a spare bag of kitty litter at home? Not Nicole "Snooki" Polizzi!
The slimmed-down reality star appeared on Conan with Conan O'Brien Wednesday night and admitted she's not above Googling ways to find cheaper ways of keeping her "Guidette" mojo high.
One of these home remedies, she says, is kitty litter — which she'll rub all over her famous face to preserve a healthy texture.
Article continues below advertisement
"It's got exfoliates, they've got rocks in there...it makes your skin really smooth," the 4-foot-9 Marlboro, New York native said. "I haven't broken out yet!"
"I guess that's good enough for the FDA!" Conan cracked.
Watch the video of her appearance on RadarOnline.com.
Snooki's new book, Confessions of a Guidette, is in bookstores now and her new app Snookify Me is available on iTunes.
RELATED STORIES: