Bee Gees Singer Robin Gibb Thanks Fans, Says He's 'On The Road To Recovery'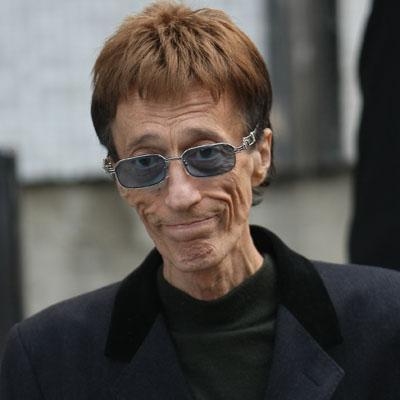 Bee Gees co-founder Robin Gibb says he's "now on the road to recovery" in a new post on his blog.
The 61-year-old co-founder of the the iconic 70s disco outfit, who's looked particularly gaunt as of late, had recently been treated in a U.K. hospital for abdominal pain and inflammation of the colon.
As we previously reported, several insiders have said the musician is suffering from liver cancer, though Gibb stops short of getting into specifics in his latest blog, saying he's "been very unwell," but improving.
Article continues below advertisement
"I wish to thank my family, friends and fans and the many thousands of people who do not know me but have enjoyed Bee Gees music and have wished me well. I am very touched by your love, kindness and support," he wrote, adding the out-pour of concern "has demonstrated the depth of feeling and love that the Bee Gees have achieved over the years.
"It is humbling and I take your prayers and good wishes for my health very seriously," Gibb wrote. "I have been very unwell and am now on the road to recovery, and your prayers and wishes are a great tonic to me.
"I believe because of you I will get well and my deepest love goes out to you all."
The Bee Gees have sold more than 200 million albums, buoyed by some of the biggest hits of the era including Stayin' Alive, Jive Talkin', How Deep is Your Love?, Night Fever and More Than a Woman.
Robin's twin brother Maurice Gibb died in January 2003 death as a result of gastrointestinal complications.
RELATED STORIES: