Exclusive
Radar Wins Top Honors At National Entertainment Journalism Awards: Website Of The Year!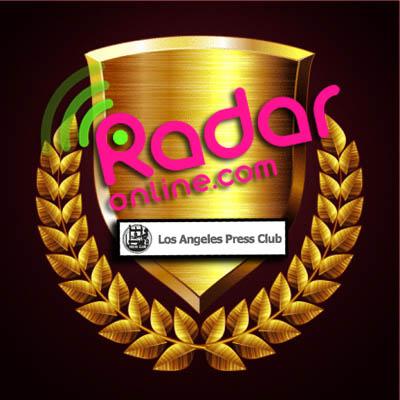 RadarOnline.com was honored Thursday night at the 4th Annual National Entertainment Journalism Awards, winning Entertainment Website of the Year!
Special mention also goes out to Star's Senior Executive Editor, Dylan Howard, who shared the title for Entertainment Journalist of the Year for his work with RadarOnline.com on headline-breaking news such as the drug test and interview with Charlie Sheen and the explosive release of Mel Gibson's threatening and hate-fueled audio tapes.
Article continues below advertisement
"This is a great honor for Radar and all the talented people who have worked so hard and achieved so much. Being recognized as best overall entertainment website by such a prestigious organization is an award of which we are all extremely proud," RadarOnline.com's Executive Vice President and Managing Editor David Perel said.
"Dylan Howard's selection as Entertainment Journalist of the Year is a testament to his abundance of talent, hard work and amazing skills."
The awards were held in Los Angeles at the Biltmore Bowl as part of the Los Angeles Press Club's Award Dinner that attracted hundreds of entries from all over the country.
Radar's Legal Editor, Jen Heger, was honored with second place in the Online News category for her tireless efforts in breaking major exclusives in the saga of "Lindsay Lohan Legal Troubles" and Dylan Howard and the RadarOnline.com team also received honorable mention in TV News for "Charlie Sheen Uncovered."
Playboy's Editor-In-Chief Hugh Hefner was the guest speaker at the awards ceremony, which was founded in 2008 to recognize the finest work from US-based entertainment reporters and editors, and theater, film and television critics in all media — print, TV, radio and online.