Pippa Pockets $600,000 Advance For Party Planning Book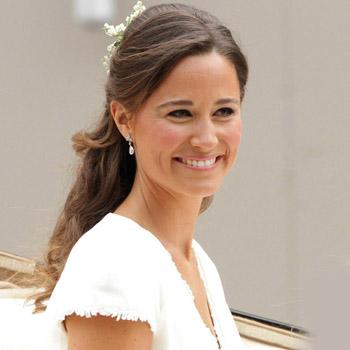 It's a done deal. Pippa Middleton has signed on the dotted line to write a party planning book. The winning publisher is Michael Joseph, an imprint of Penguin, who is believed to be paying the royal sister an advance of nearly $600,000, according to the Mail on Sunday.
The auction of Pippa's book had been rumored for weeks, and at one time it looked like HarperCollins was getting the tome.
Article continues below advertisement
'It will be about entertaining and how to throw the perfect party. It's not just about being the perfect hostess – it will also include recipes and information about how to host different types of events," a source told The Mail.
Pippa, 28, will not be employing a ghostwriter. This Martha Stewart-in-waiting already works as a writer and editor in the party planning field.
As RadarOnline.com reported just last week, Pippa's column, Party Time, for her parents' online party supply store, is a must read for anyone scheduling a festive gathering.