Dr. Conrad Murray Trial: Jury Enters Day 2 Of Deliberations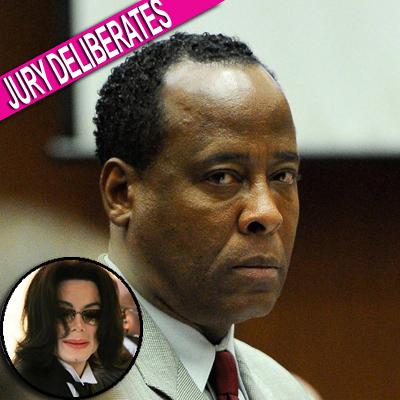 UPDATE: The jury has resumed their deliberations.
The jury in the trial of Dr. Conrad Murray will enter their second day of deliberations Monday after they could not reach a verdict after more than seven hours discussing the case on Friday.
A professor, a postman, a bus driver, an actor and a movie animation supervisor are among those serving on the seven-man, five-woman jury; nine have served on a jury before.
Article continues below advertisement
The jury has been praised by Superior Court Judge Michael Pastor for their attention to detail and keeping focused through the trial, which has included testimony from 49 witnesses over a 23-day span.
Murray -- Jackson's live-in physician at the time of his death in June, 2009 -- is standing trial in charged with involuntary manslaughter for allegedly causing his death by giving him the powerful anesthetic propofol as well as other sedatives to help him sleep.