Exclusive
LIVE STREAM: New Woman Accuses Herman Cain Of Sexual Harassment – Watch It Here Live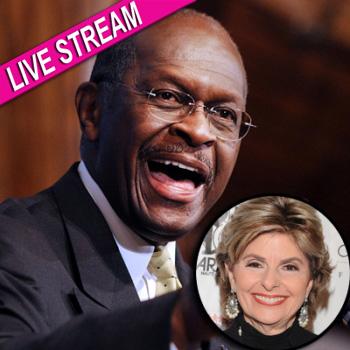 Sharon Bialk of Chicago stepped forward Monday accusing presidential hopeful Herman Cain of sexually harassing her while he was president of the National Restaurant Association in the 1990s – she is the fourth woman to come forward with similar allegations. She's speaking right now at a news conference with her powerhouse attorney Gloria Allred in New York City, and RadarOnline.com is live streaming it.
Article continues below advertisement
The embattled GOP nominee has admitted that several women who worked at the National Restaurant Association during his tenure as president of the organization received settlements. Politico has reported that the settlements were given because of sexual harassment allegations.