Kim Kardashian Says The Marriage Counselor 'Went Great'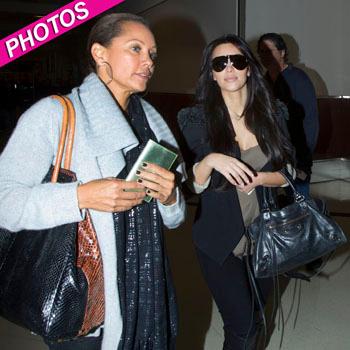 Kim Kardashian was in great spirits when she caught a flight from Atlanta back to L.A. early Saturday morning. Her work with The Marriage Counselor went "great," she said.
Don't get the wrong idea. Kim K. was talking about the Tyler Perry movie she's shooting, not any attempt to reconcile her marriage to Kris Humphries.
Kim, who is proceeding with her divorce and was traveling with costar Vanessa Williams, even waved to and spoke to fans at the airport.
Article continues below advertisement