Kate Middleton Goes Green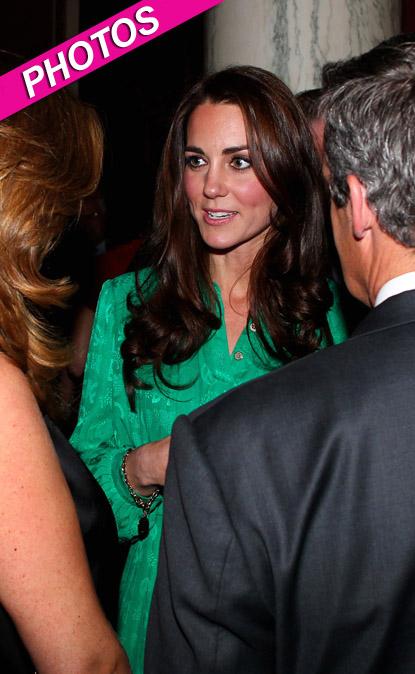 For all the fuss about her sister Pippa, Kate Middleton's no slouch herself at stealing the show, and RadarOnline.com has the pics.
The Duchess of Cambridge displayed the elegance, class and beauty befitting of royalty Monday, looking nothing short of amazing in an emerald green dress she wore to a media reception held by Queen Elizabeth at Buckingham Palace.
Kate, 29, wowed the 350 in attendance with her Mulberry full pleated shirt dress, which retails for $2,200. The sexy garment was covered in peace signs, a fitting icon for Kate and her husband Prince William, who have spread their goodwill all over the world in their first year of marriage.
Article continues below advertisement
Not to be outdone, the queen also wore green, while the prince played it his usual conservative cool in a suit and tie.
Will and Kate, who met while attending Scotland's St. Andrew's University back in 2001, wed April 29 at Westminster Abbey, as an estimated worldwide audience of 2 billion people watched.
RELATED STORIES:
Russia Thanks Prince William For Saving Sailors