The Hunger Games Star Releases Music Video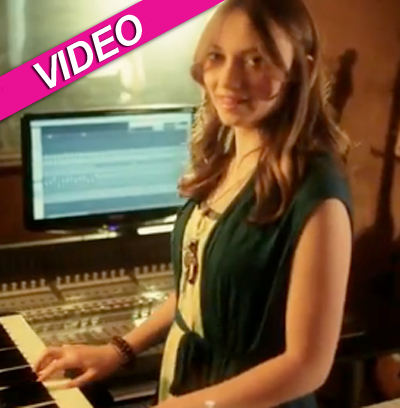 Senior Radar Reporter
Jackie Emerson, the ethereal beauty who plays Foxface in The Hunger Games, has released her first music video, and RadarOnline.com has it for you.
Jackie, a 17-year-old Los Angeles high school student, wrote the lyrics for Peter Pan, a song about her childhood.
As Foxface, the striking red head from District 5, Jackie spent months over the summer in North Carolina filming the highly anticipated movie with Oscar nominee Jennifer Laurence, and her character is a master tactician and strategist with no kills in the game.
Article continues below advertisement
"I slept about four hours the night before the audition," Jackie recently told Vanity Fair. "I was a fan asked to play a part in a movie I had only dreamed about, and the novelty of that has still not worn off."
The Hunger Games hits theaters March 23, 2013.
Are you excited to see Jackie as Foxface in The Hunger Games? Tell us in comments what you're most looking forward to in the movie!